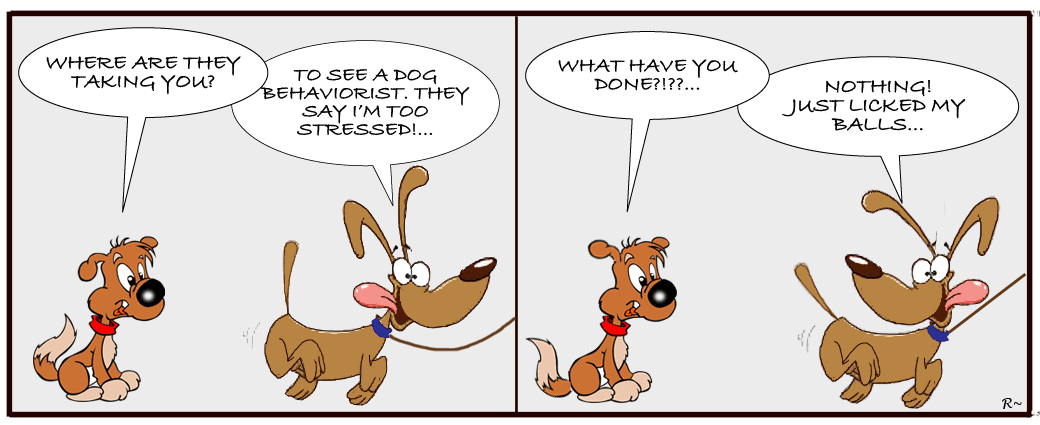 Chuckle at the serious and reflect on the amusing; both are amusingly serious and seriously amusing.
Keep smiling!
Read more about stress (from "My Daily Blog"):
"We develop stronger bonds with our dogs by doing things together rather than by just sitting and petting them. […]" at "Are you bonding properly with your dog?"
"Stress hormones seem to boost an epigenetic process either increasing or decreasing the expression of certain genes. Stress hormones change particular cells of the brain that help memories to be easier retained. […]" at "Did you know that stress helps learning?"
"The 20 Principles All Animal Trainers Must Know" for only EUR 59.
Course and book by ethologist Roger Abrantes (book available in English, French, Portuguese and Spanish). Study online at your own pace. Follow your passion and earn a certificate.
Click here to read more and enroll.